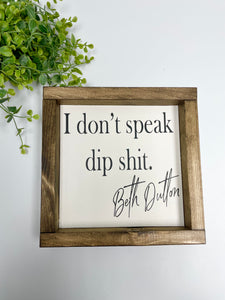 Make a statement to the world with this handmade sign! Show your sassy and witty side with this "I don't speak dip sh*t" sign. Hang it up and let the world know you won't take any nonsense. And of course, channel your inner Beth Dutton while doing so!
This Farmhouse Signs handmade sign is the perfect for your space! Crafted with love we're sure you'll love it!
Measures: 8.25" x 8.25"