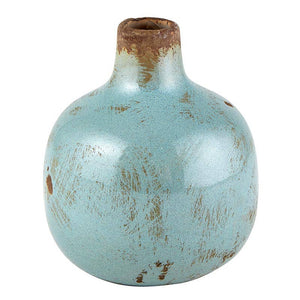 Say hello to this happy little Grey Blue Mini Vase! Perfect for small bouquets, this mini vase will cheer up your tiny corner of paradise in no time! Place it in your window sill to get that calm and cozy feeling every time you come in. (It's so irresistibly cute!)
Ceramic. Size: 3.25" Dia x 3.75" H. Care instruction: wipe clean with damp cloth.
 We love its perfect size and classic finish - who wouldn't be captivated by its cool charm? There's no doubt it'll add a touch of sophistication to any living space.