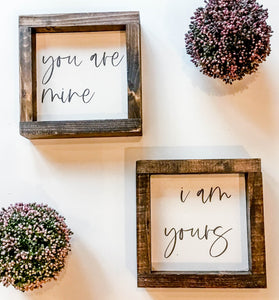 I Am Yours - 7.25" x 7.25 - White background with Dark Grey Letters

Check out You Are Mine to complete the set! Each sold separately!
Add a handmade sign to your decor! Each sign is unique and crafted to last – we love to let the little imperfections in the wood shine. We choose the best stain color to showcase the design and it will seamlessly blend into your décor with its charm!